Performer: Seattle Seasons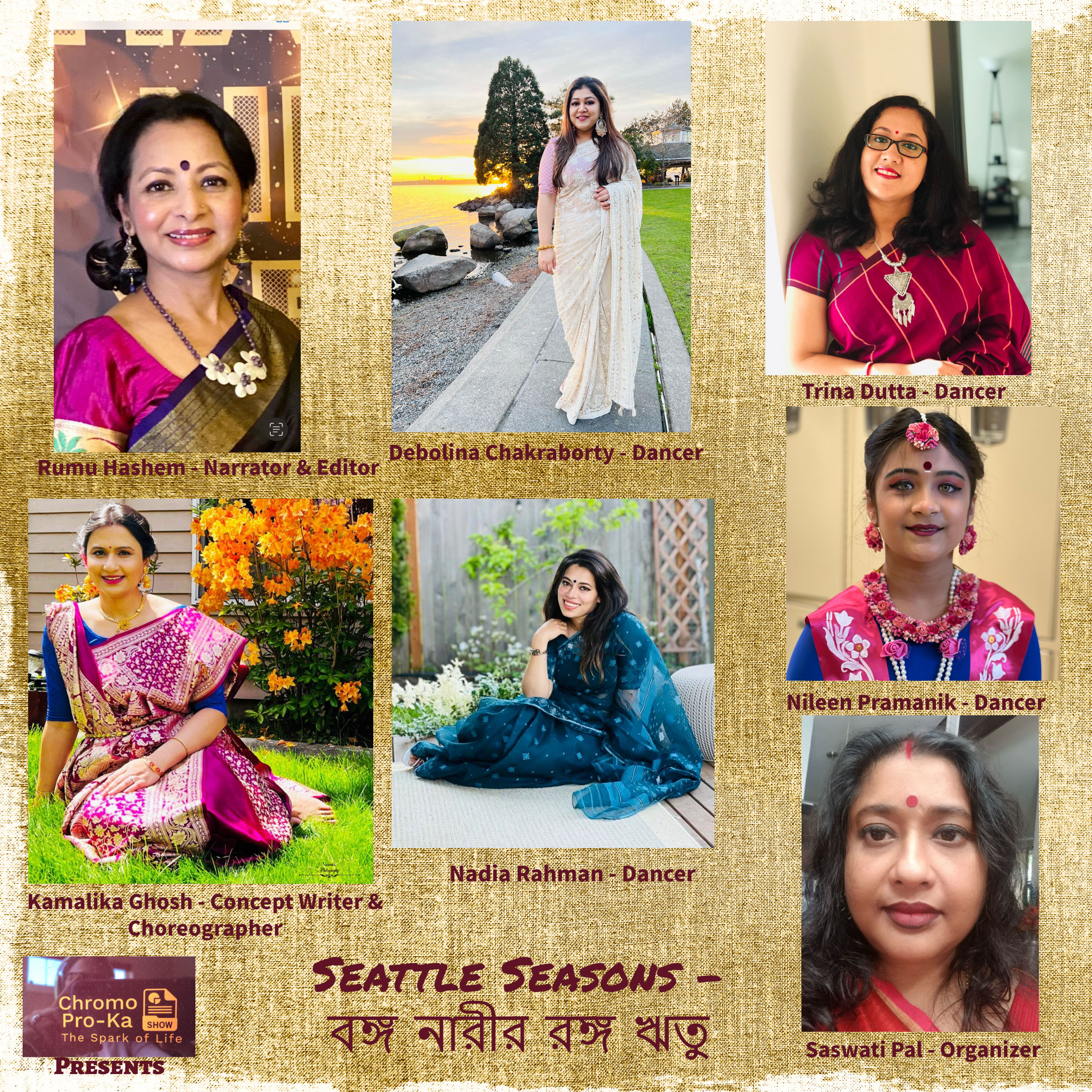 Chromo-Show Pro-Ka-Show Presents 'Seattle Seasons – Bongo Narir Rongo Ritu'.  They will be performing a Dance Drama showing the difference between "The Seasons in Seattle" and "The Seasons of Bengal" by narrating the feelings of Bengali married women when they move from Bengal to Seattle.
You don't want to miss it. Join us at Bhinsandhya on June 25th to catch their performance!