Bhindeshi and Bricksfolios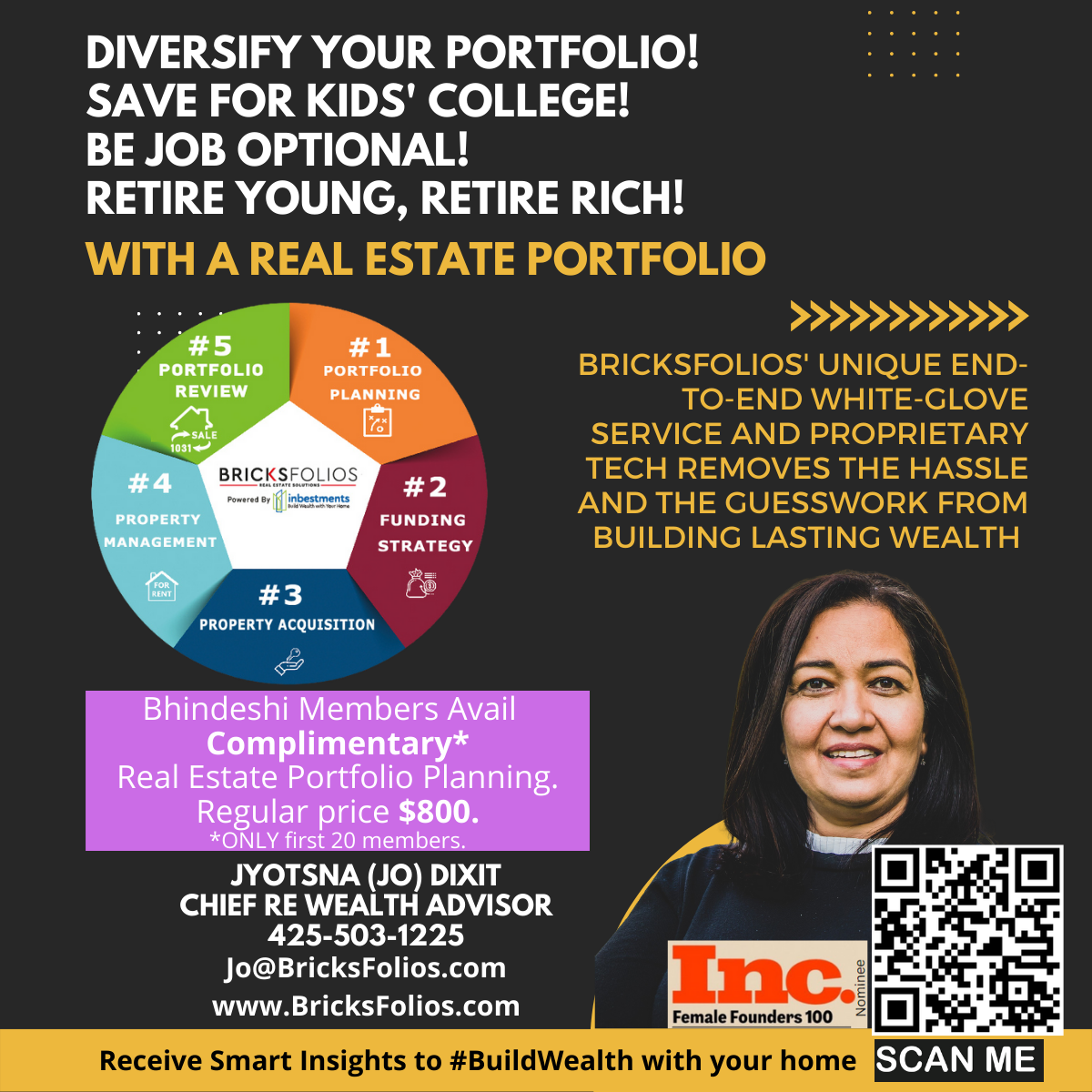 BricksFolios is being called the Morgan Stanley of Real Estate. It is re-imagining how homes need to be viewed from the prism of wealth-building whether you are buying your first home to live in or your 90th investment property. The powerful combination of their proprietary technology and unique end-to-end white-glove, hassle-free service removes the guesswork from building enduring wealth with RE so that you can live Your Life, Your Way. The founders hail from companies like Microsoft, GE, Accenture, and EY. They are now on a mission to democratize wealth-building with real estate for everyone.
Bhindeshi has partnered with BricksFolios on the occasion of Sharod Utsav for a special offer to its members. They are offering 2 awesome benefits to our community:
(1) Complimentary real estate portfolio planning session. Regular price is $800. There are only 20 coupon codes available. The first 20 members to fill the form will be given the coupon code that they can use for the complimentary planning session.
(2)
BricksFolios will provide access to "Smart Insights" – a wealth dashboard of a property with hyper-personalized insights to save more and build wealth faster by managing the home as an asset. This offer is for ALL Bhindeshi members
.
B E     L I K E     B O B