Bhindeshi Sharod Utsav 2021
We are very excited to bring to you Bhindeshi Sharod Utsav 2021 on the 9th of October. After going through many cycles of discussions over the survey responses, and keeping in mind the safety of all visitors, we have decided to celebrate Sharod Utsav in a hybrid manner.
Venue : 19200 Hollyhills Dr NE, Bothell, WA, 98011
Date : October 9th 2021, 9AM PDT onwards
Masks are mandatory at all times.  For PCR and vaccination entry requirements please check our FAQ page
Steps to register
———————————
Download the Bhindeshi App from the App Store or the Play Store.
Login with the same email address that you used while purchasing membership on https://bhindeshi.org 
Validate that your membership type is shown on the home page top tile.
Click on Upcoming Events Sharod Utsav 2021 and click on Registration
Based on your safety preference, select your slot and click Continue.
Select your required number of Entry Tickets and Food Tickets.
If you are a member, the discount will be shown in the cart.
Go to Checkout and pay with card/Google Pay or Apple Pay
Submit Payment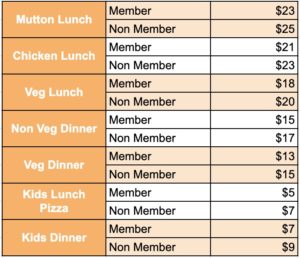 Last date for registration is Oct 2, 11:59 PM
If you have further questions, please feel free to connect on info@bhindeshi.org
**In the unforeseen circumstances of event cancellation due to regulatory restrictions, registration amount will be refunded.
If you have signed up to be volunteer before, request you to please resubmit. 
Stay tuned for more updates, and we hope you are excited to be part of this just as much as we are.
You can find the COVID related organizational and logistical details in our FAQ page
Sharod Utsav registration will be through our app –