Sharod utsav performance: Vibhuti Kavishwar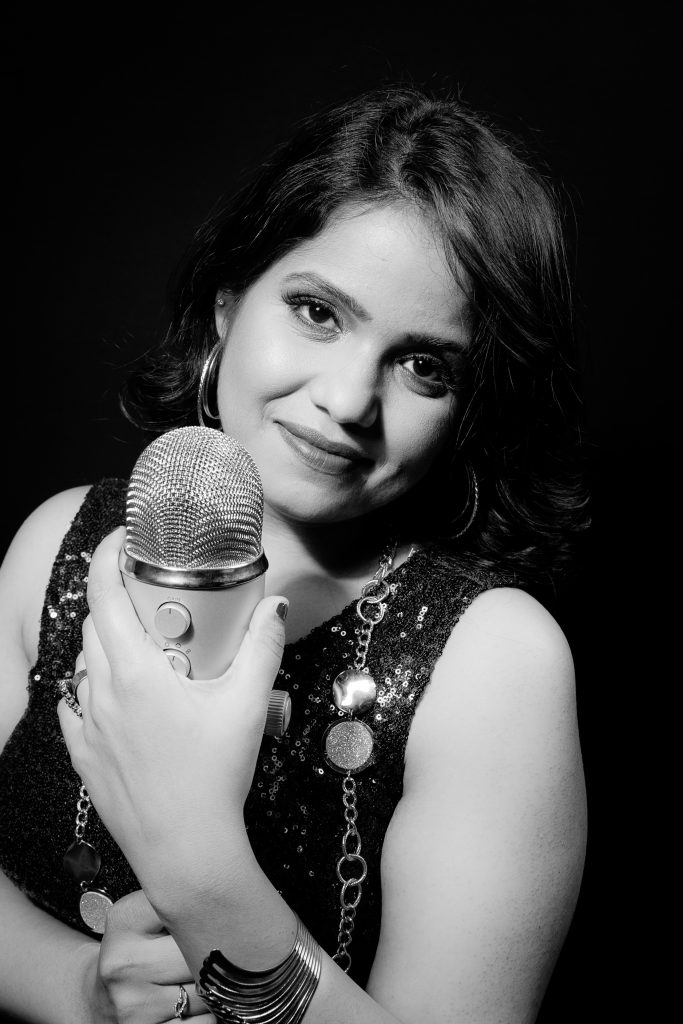 Vibhuti Kavishwar has been learning music since the early age of 5. Her father Late Pandit Lakshman Chausalkar was her first guru and a great composer. She is currently taking vocal lessons from Mrs. Srivani Jade in Seattle.
Vibhuti  runs her own music institute "Swarsadhana School Of Music" where she teaches both kids and adults. Her main mission is to pass on the rich legacy of traditional Hindustani Classical music and Indian Folk music to the next generation. She has won several National level singing competitions in the US and Canada including BMM Saregama, Swarangan organised by Eprasaran.com, "I Am Next Superstar" which was judged by Sonu Nigam and Suresh Wadkar, both established and well known musicians in the Bollywood film industry. Recently she completed a USA tour with "Marathi Astitva", a show that includes Indian maestro Satyajit Prabhu and talented singers and musicians from across the country. She also performed as a singer with the Michigan Philharmonic Symphony in December 2021.
Join us at Bhindeshi Sharod Utsav on 23rd evening for a special musical performance by Vibhuti.